Pyro Cowboys provides a  military pack school and training facility.  We offer realistic battlefield simulations and pyrotechnics.
Pack School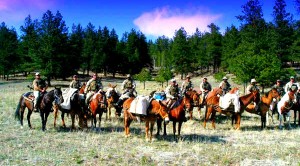 Pyro Cowboys uses methods from the past and adds technology to teach soldiers how to use pack animals to transport weapons, ammunition, supplies and casualties.
Shooting Range
The shooting range has berms with buildings set up like a village. Steel targets,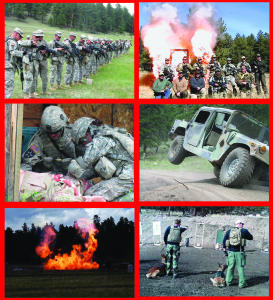 knock downs, reactive targets and long-distance range are available. We can build targets as needed or set up other aids for training.
The Day After
"The Day After" is a Tactical Survival Course.
This course was originally designed for combat zones training but has been modified. It's emphasis  is on basic fundamentals of survival for emergency situations here at home.
"The Day After" covers topics such as:
Mental Preparedness
Essentials of Survival Gear
Wilderness Survival
Improvised Shelters
Wilderness Medicine and Nutrition
Land Navigation
Horse Back Riding
Training is conducted by military veterans with proven tactical expertise.Past Performances

10th Special Forces Group-ODA Teams
Army Special Forces Mountain Course
10th Special Forces K-9
Navy Seals
160th Airborne
Marine EOD
HUMINT – Joint Center of Excellence